CRESCO e-Solution supports External and
Internal System Integration
We facilitate Connectivity between Internal Systems, External client systems with the SAP® server, to those corporate who have Germany's SAP® Package running in their fundamental business.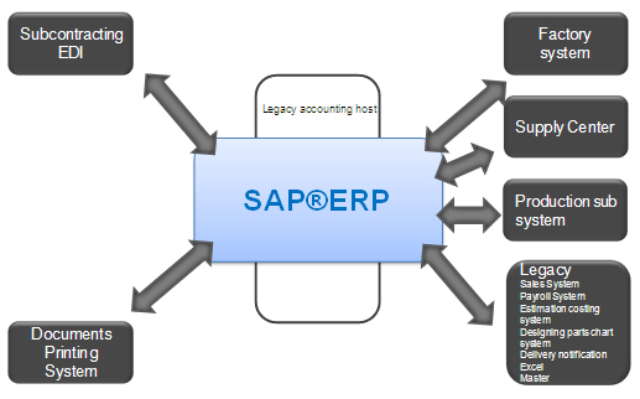 Irrespective of the existing system division being changed into package system, there is still need to integrate the internal system.
Depending on the ERP Package only and situation is not seen till the latter half of the project also, there will not be a smooth ending.
We are specialized in connectivity with the SAP® system, our Interface engineer having knowledge of SAP®, will provide interface designing, deployment with various circumference systems and support till the new development of circumference systems.
We completely avoid development of add-ons programs at SAP® package, rather implementing the connectivity designing with standard functions. If you wish to reduce the implementation efforts, make the operation light, then please make use of our connectivity services.
SERVICE PATTERNS
Connection Bulk Development Services
Understanding your requirements, we design SAP® Connectivity with special functions, and will execute it till its implementations. For example, in case of a request to setup a new Print server at SAP® installation, we will carry out connection design ~ Print confirmation, and success up to implementation agent.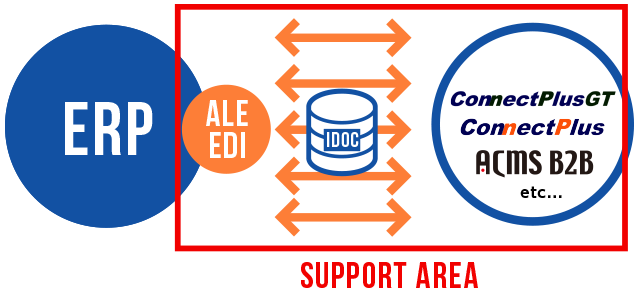 Designing Development Support
We will undertake connectivity designing for specifying exchange message between system to be connected to SAP® and SAP® Applications. From the required connection data type, we will take charge of representing messages, and by skill transfer to the project members, we will request for developing overall system to your members.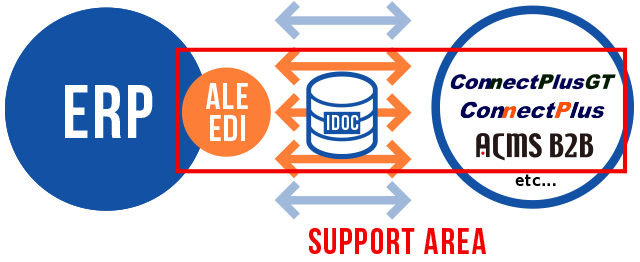 SAP® Standard Interface Implementation Support
In case of Interface development by utilizing Standard Interface functions from SAP® ERP system, we will support with explanation of required SAP® system standard interface functions, and methods of functions expansions.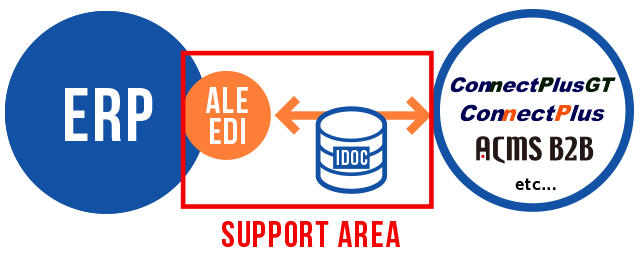 Connection Designing Consulting
We will support with connectivity requirement definition at the stage where one thinks what to do how to do to make it better. Based on meetings, we will formulate requirements, solutions proposal report and RFP creation services which has actual time payments.