OUTLINE
"ConnectPlus" is a Communication Adaptor, that realizes non programming Connection of SAP® ERP with External Systems by using SAP® Standard Interface (IDoc / ALE).
"ConnectPlus" is Perfect in Transaction (Slip) and Master Data Interface.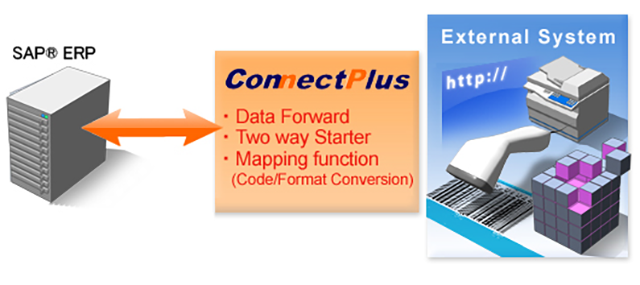 Since "ConnectPlus" directly communicate with the program and carry out data conversion, No extra Add-on development is required.
Furthermore, It supports [IDoc] format, a Standard data format of SAP®, and as it has inbuilt translator functionalities to convert into users specified data format, there is also no need to use EAI tools jointly.