OUTLINE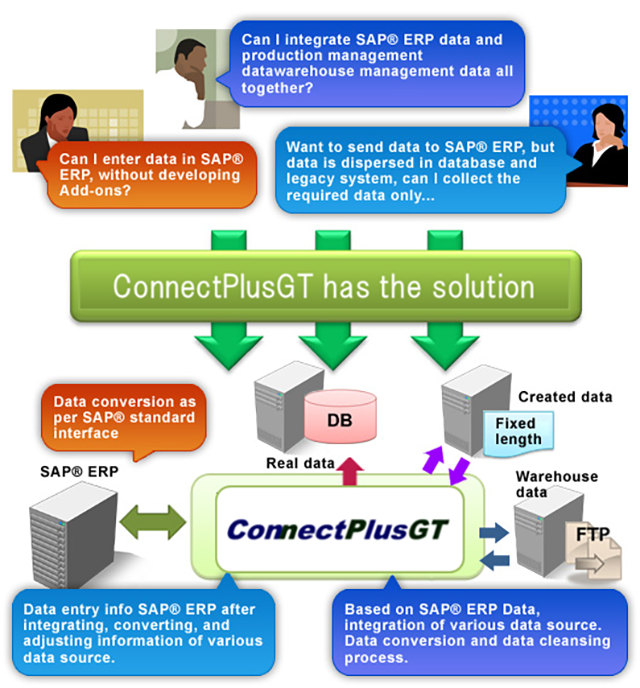 ConnectPlusGT (former product name: InterLink Maestro) is a Data Link Station Software that realizes Non-programming Data Interface with External / Internal Systems of SAP® ERP.
For Data Conversion with SAP® ERP, Standard Interface by SAP® (IDoc / ALE, RFC) is implemented; for Interface between external / internal systems, it connects using various adaptors of File or DB or FTP.
Integration of the various data source, Script definition of Data conversion or processing etc are implemented at Development client (ScriptEngine Studio).